An expandable brand system inspired by neighborhood stories that builds on previously established brand equity— for a growing not-for-profit that believes in putting community first.
Co-created with
Sarah Cremering
,
Veronica LeTourneau
&
Amelia Rista
︎︎︎Background
Life Remodeled is a non-profit dedicated to revitalizing Detroit neighborhoods through repurposing abandoned buildings to opportunity hubs. Their umbrella venture is Durfee Innovation Society, which is housed in the Durfee High School building.
︎︎︎Approach
For their re-brand, we focused on developing a narrative inspired by houses. Houses are much more than real estate. The neighborhood of Durfee is full of multi-generational families — and combined with Life Remodeled's brand equity — it only made sense to do so.
The entrance to the Durfee Innovation Society as viewed from the front.
︎︎︎Fieldwork and Research

I. Durfee/Detroit — History and Contextual understanding


A look into Detroit's history — from the 1967 riots, to the 2013 bankruptcy, to BLM protests in 2021 — opened our eyes to the generational trauma the families in Durfee have had to bear, and the neglect they've had to suffer at the hands of the system. We knew then we couldn't design without their participation in the process.
II. Interviewing stakeholders & surveying Durfee residents
We reached out to the internal members of Life Remodeled. Myself in particular spent a lot of time organizing, faciliating and transcribing interviews to understand their organizational structure and their vision.
Interview credits;
Durfee residents, Chris Lambert (CEO of LR), Sharnese Marshall (VP of Youth and Engagement), Libby Bogner
(Volunteer, Designer) & Jeff Jones (Durfee Advisory Council Member).

Our interview with Jeff Jones (Durfee Advisory Council Member) lent us valuable insights into how we could strategize for a communication strategy to position Life Remodeled as a community resource. He had great energy, and he said something that stayed with me during the process,
"You can't just parachute into a neighborhood. Meet people where they are and hope to be invited into it."
III. Collaborative brainstorming and language exercises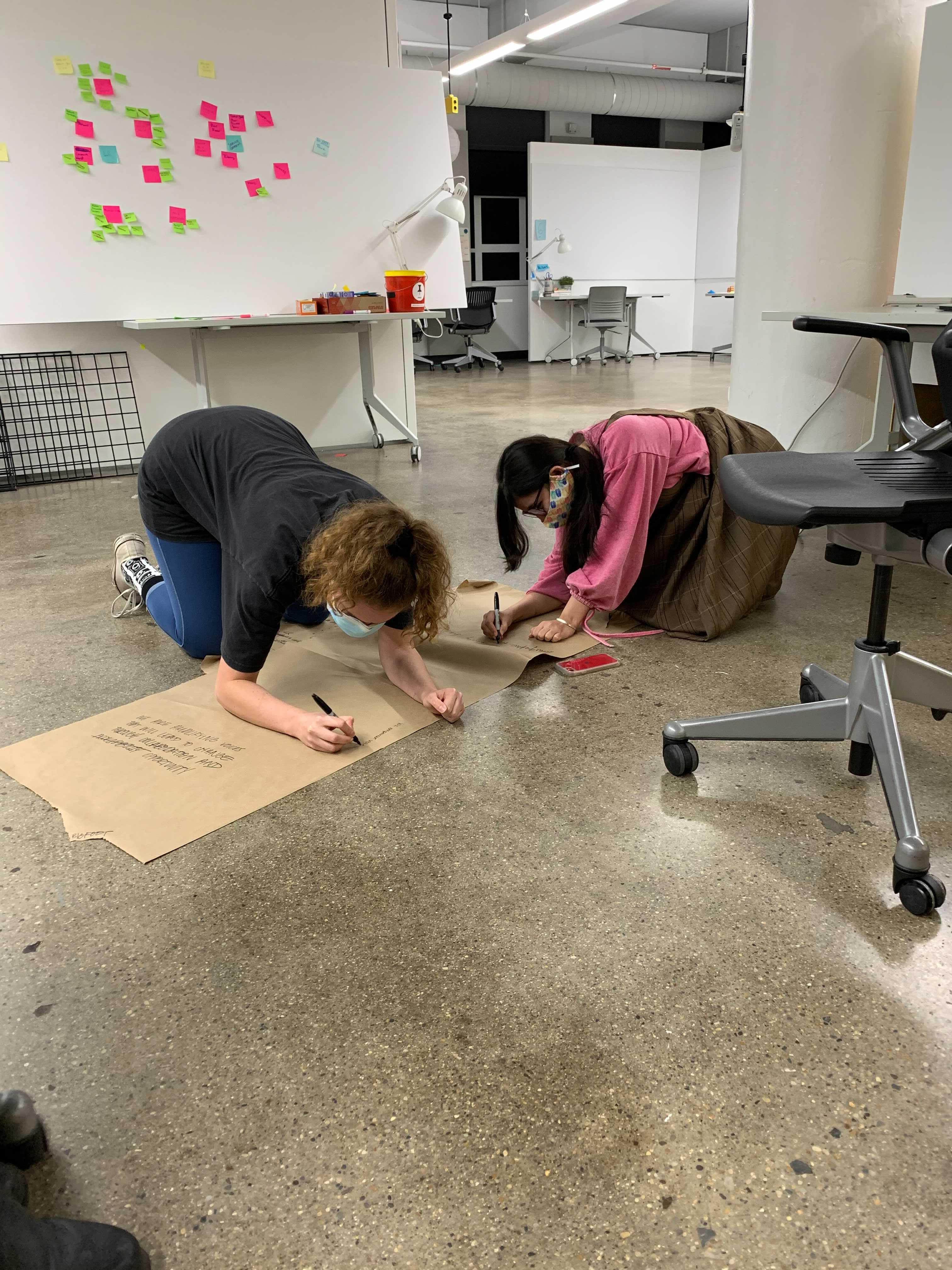 We knew that language and tone would play a huge role in making our strategy effective, so we explored and collaborated to create a foundational brand essence for our visuals.
IV. Persona Analysis, Communication Strategy & Non-Profit Budgets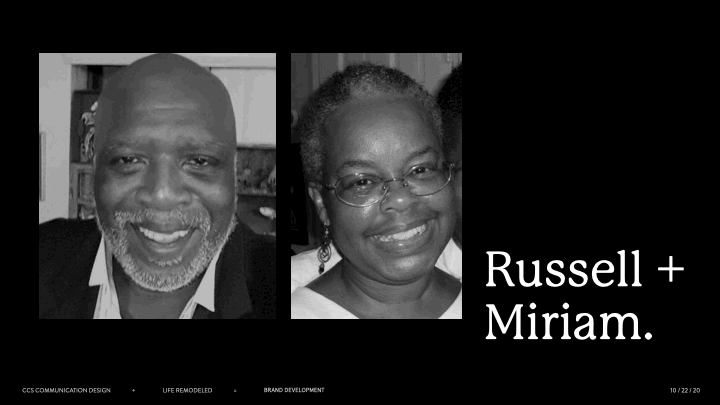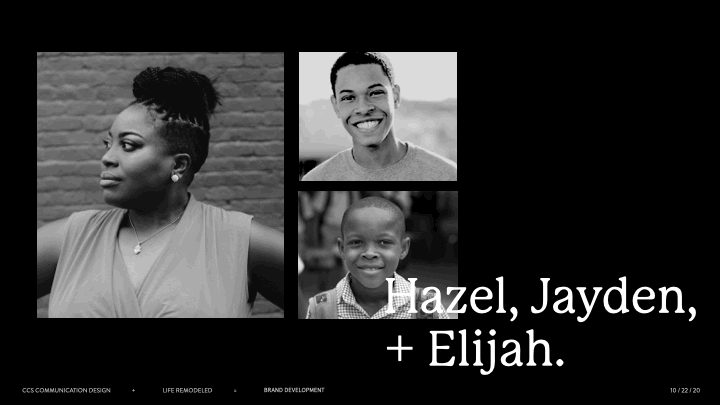 We developed personas to understand the breadth of our outreach strategy. By imagining a day in their lives, we identified touch points, which were leveraged in the assets we chose to create. We were conscious of the LR's budgetary constraints and kept our production costs low.
︎︎︎Life Remodeled: What's in a house?

Our communication strategy sought to answer the bigger question of what's in a house? What does it mean to have a home?

Brand Essence

Unifying people with action.


Brand Promises

We amplify voices,
We shape spaces,
We work as one,
We take action.
(*We = All the stakeholders.)
Iconography A set of icons inspired from the architecture of the neighborhood as well as LR's new brand promises was created. Each icon was derived from the geometry of the main mark.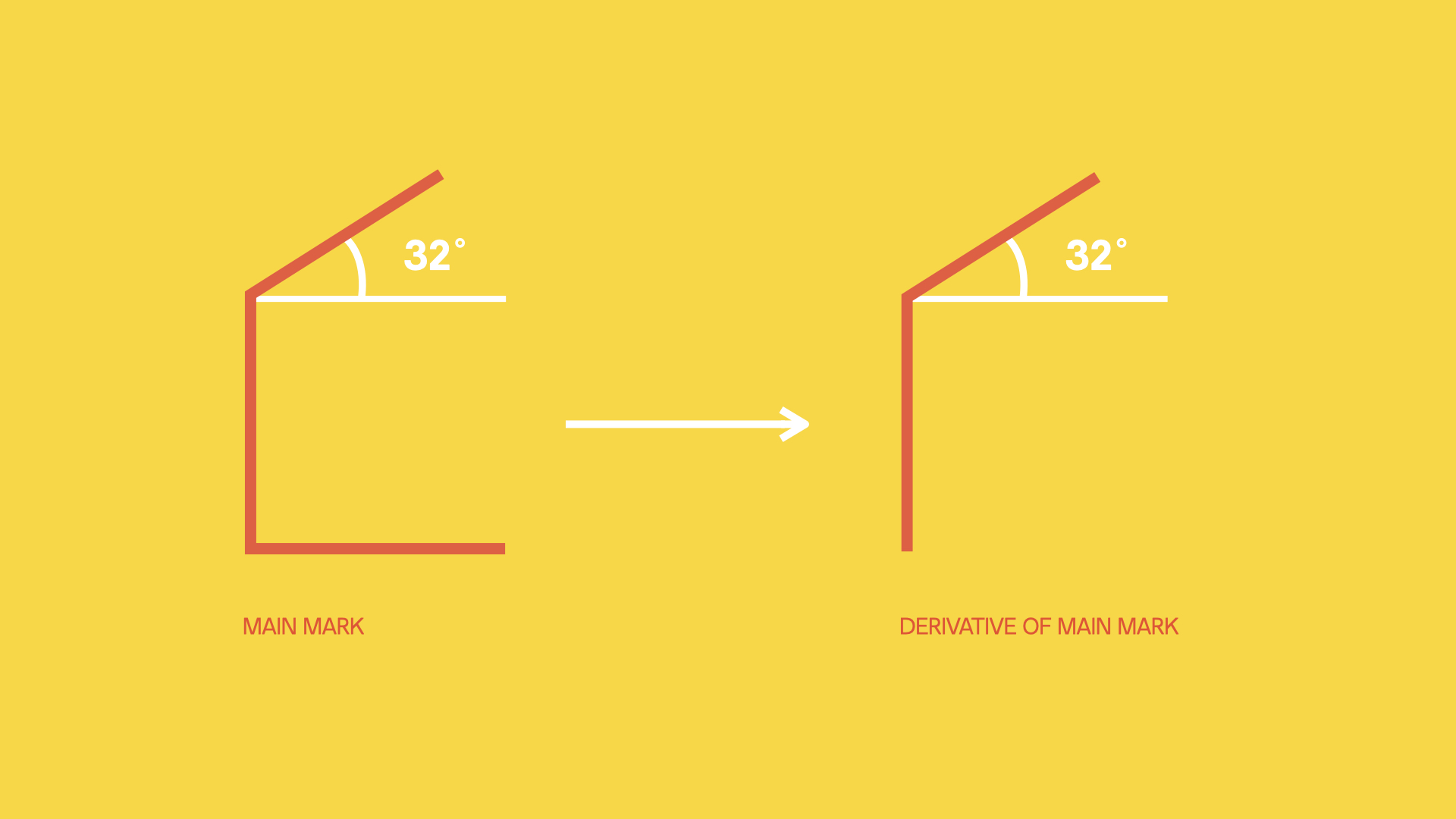 Colors We took the colors around the direct environment of Durfee, to pay homage to the history of the neighborhood and provide a sense of familiarity.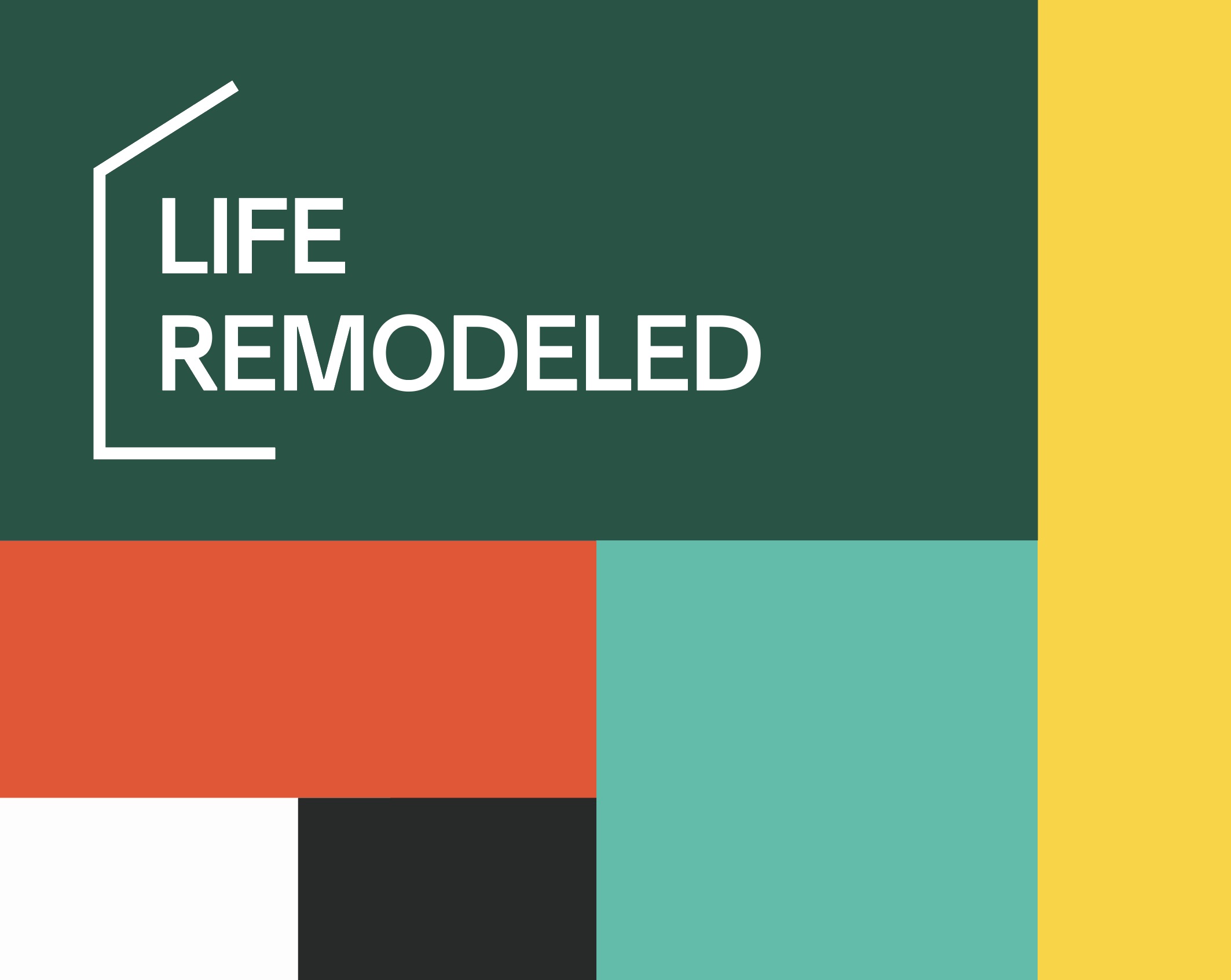 Internal-facing Applications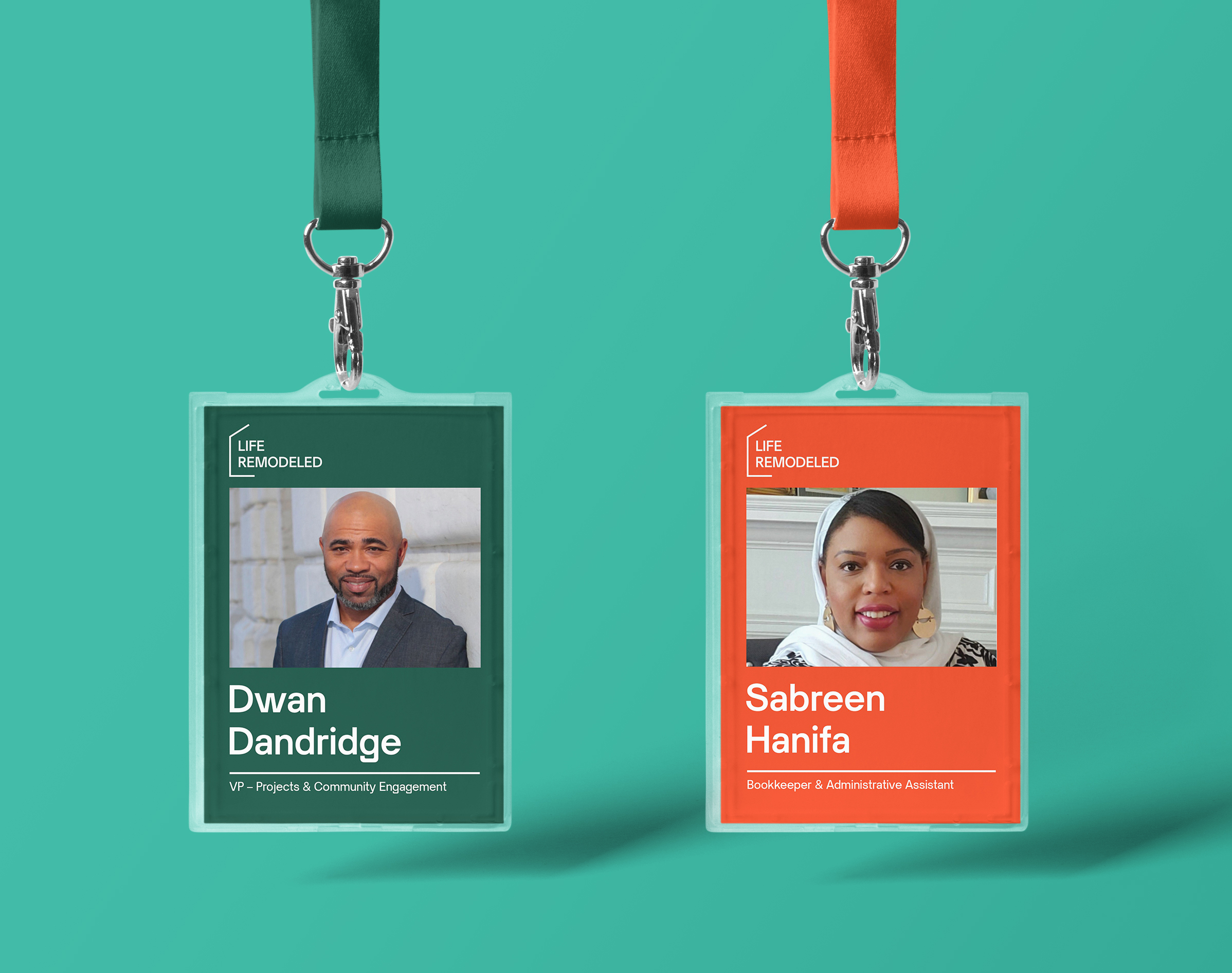 For bulk printing
Low-cost printing on deskjets, or using black ink on colored paper.
For large sized, limited prints
Large sizes for large-scale impact at surrounding community spaces.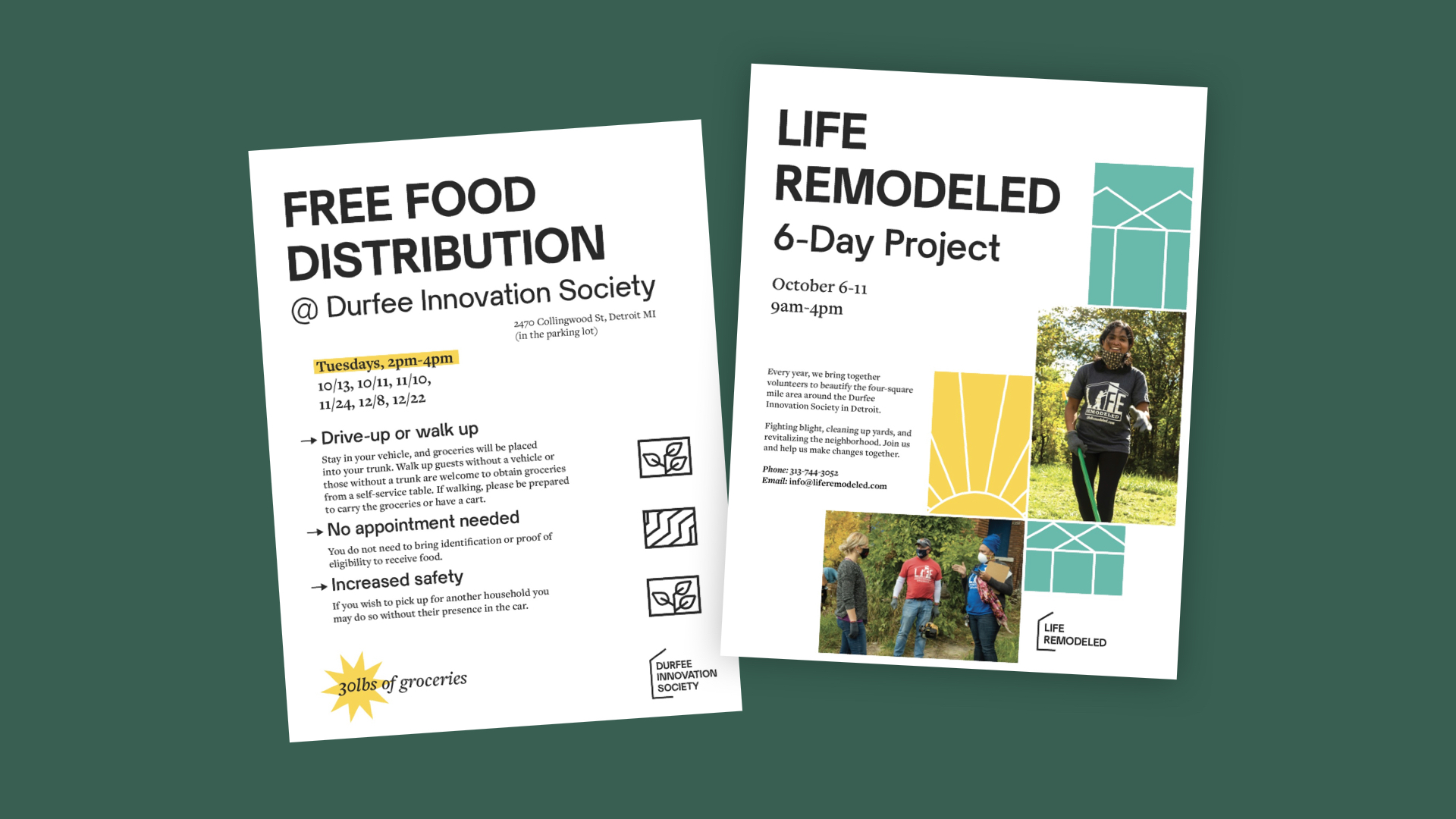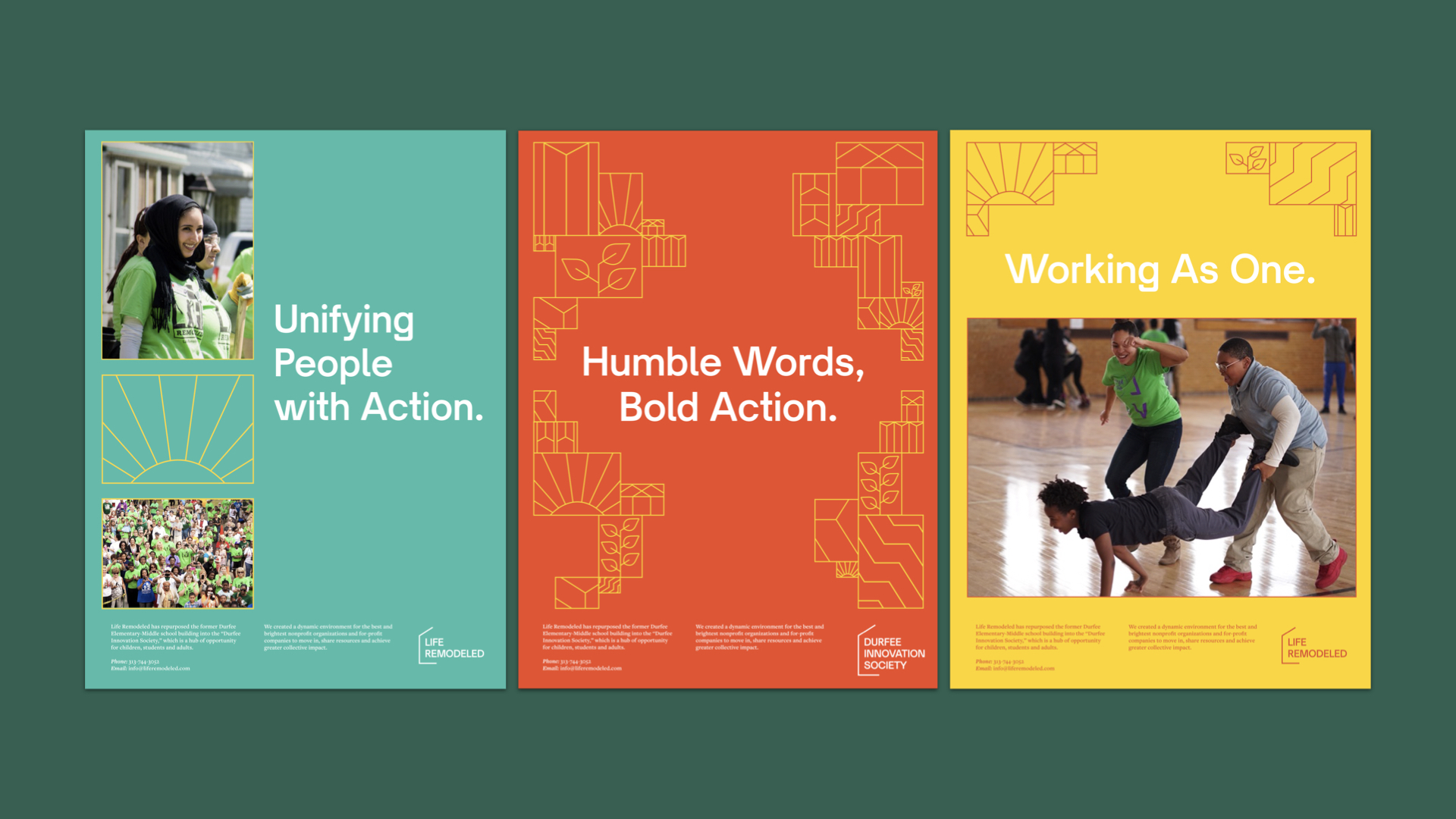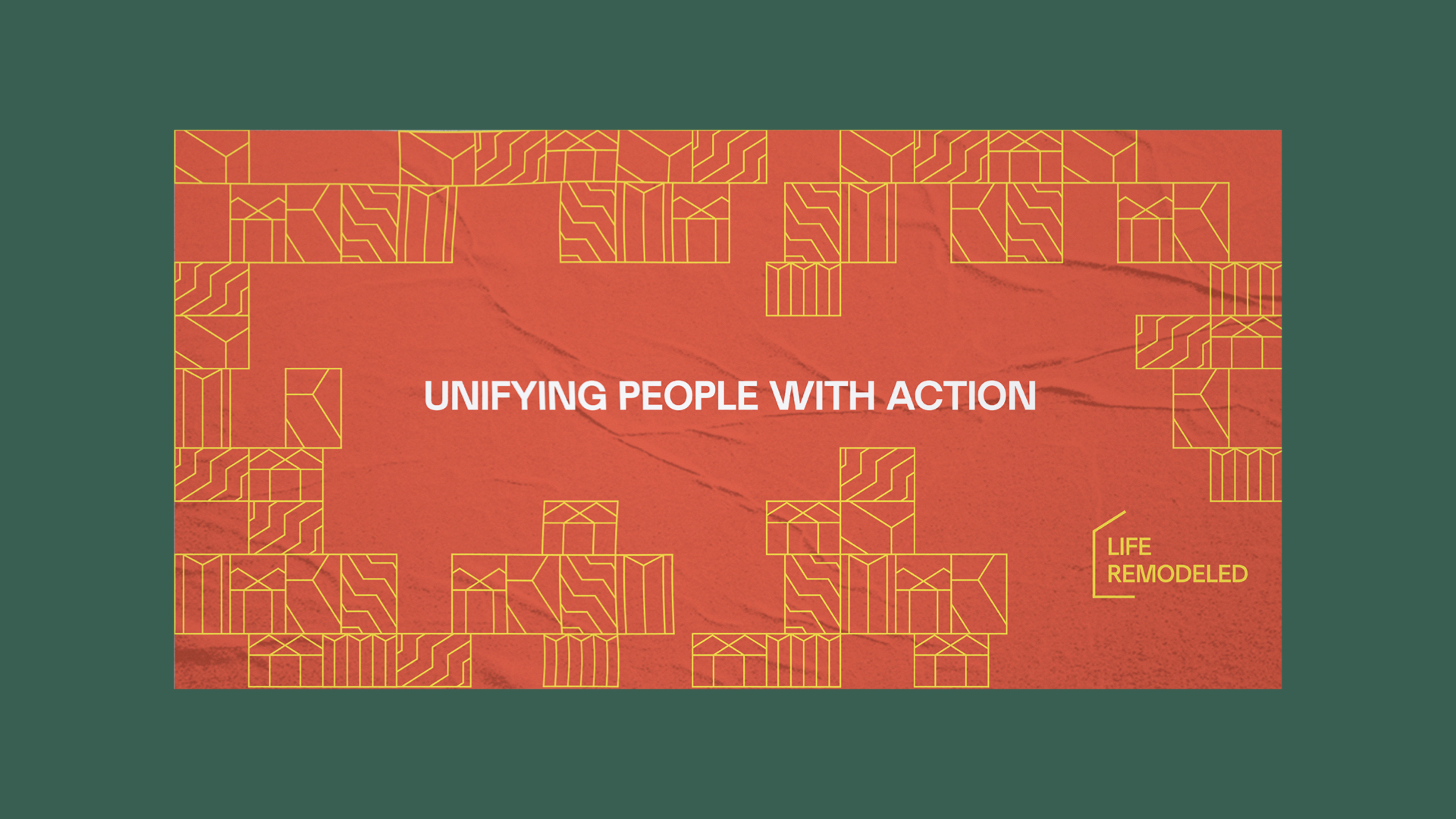 For Children & Youth
Coloring pages and a hop-scotch stencil for some fun!

For Volunteers Who participate in the various projects undertaken by LR & DIS.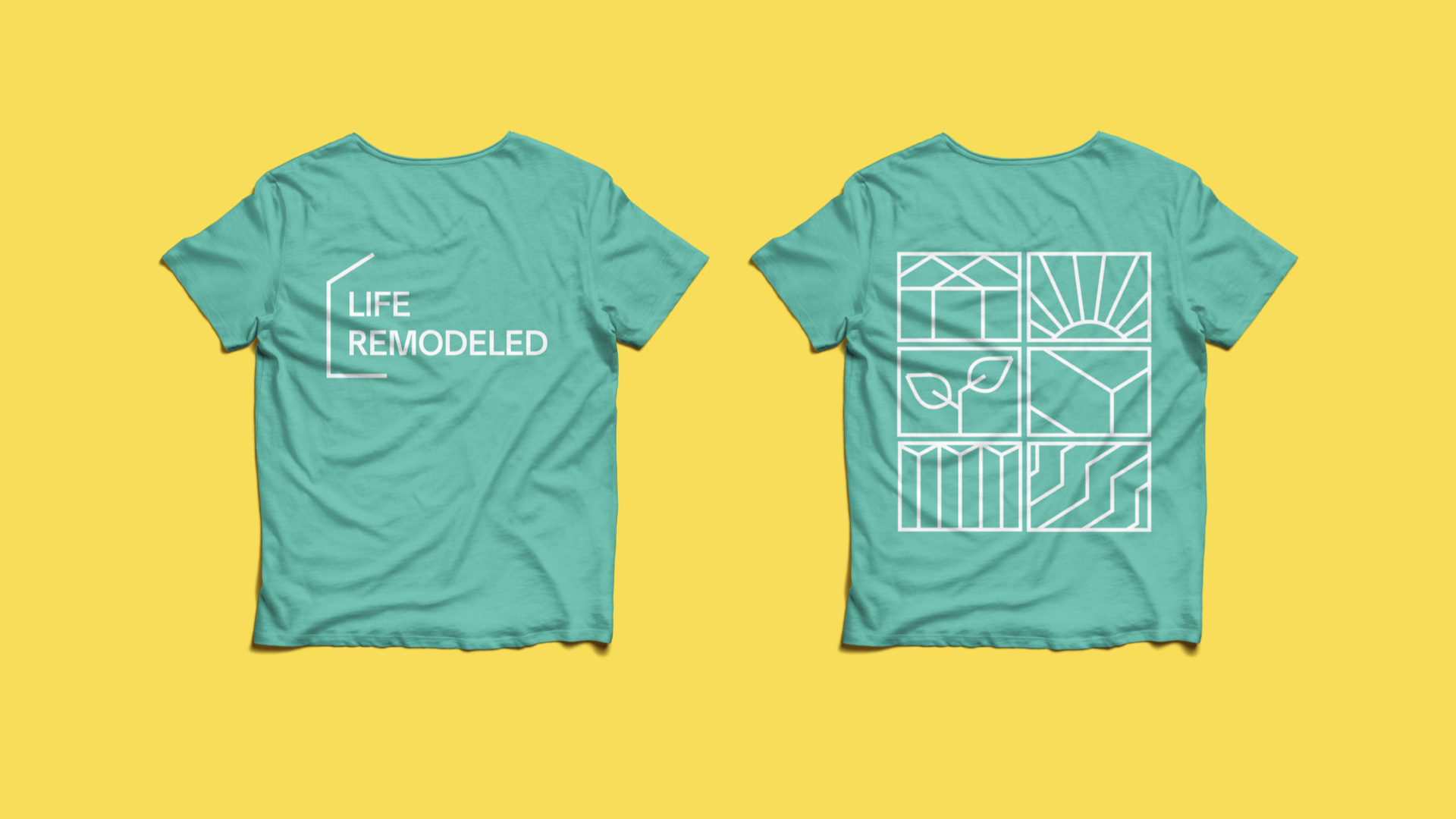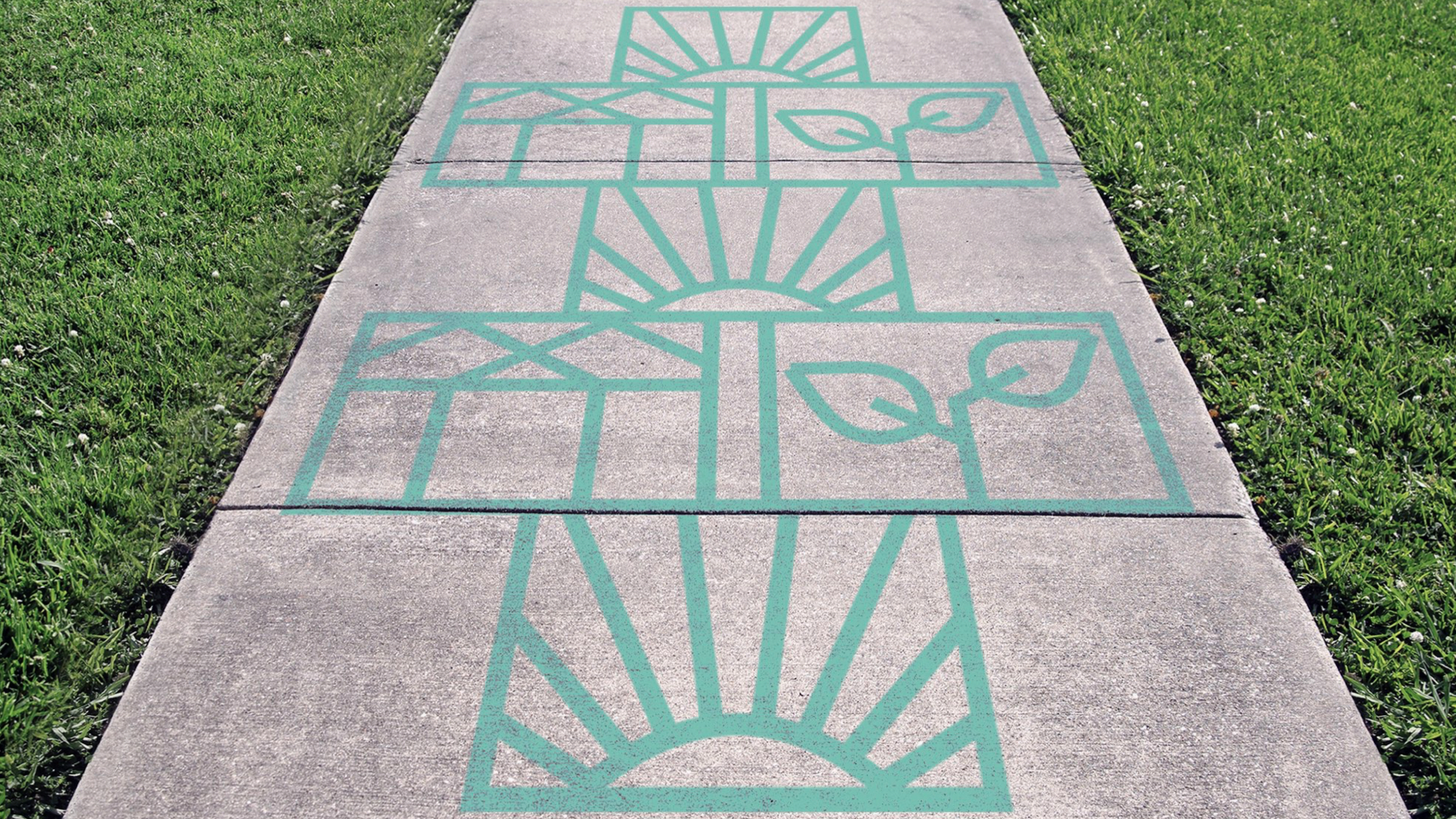 Durfee Day
As an extra-step, we pitched an idea for an outdoor weekend market called, "Durfee Day" to promote the presence of Durfee Innovation Society, other local businesses in the neighborhood, and a space to foster entrepreneurship.